Marvin Smink, Dutch Bereiter, Dressage Rider, Instructor
Dressage Riders the world over continuously strive for quality of movement and ease of interaction with their horse. The training methodology utilised by Marvin creates more insight and understanding of the physical and bodily qualities of the horse. Resulting in more opportunities for both horse and rider to improve on what is needed to reach the highest levels.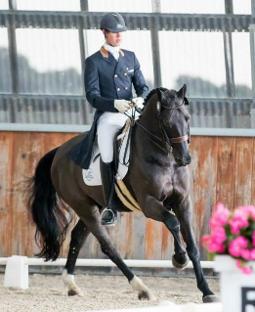 "As a rider and coach Marvin aims to reach the full potential of every horse and rider in a soft and natural way. While maintaining classical principles."
Some history
Marvin started riding at the age of eight, from the first moment he sat on a horse he knew this was what he wanted to do for the rest of his life. Marvin spent many hours at "Manege Spijkerboor". "At the age of twelve, my Grandpa and my parents gave me my first pony."
After finishing school, Marvin continued to follow his equestrian dream to become a qualified Dutch Bereiter. Completing his Masters in training dressage horses at NHB Deurne in 2010 (The National Dutch Equine School).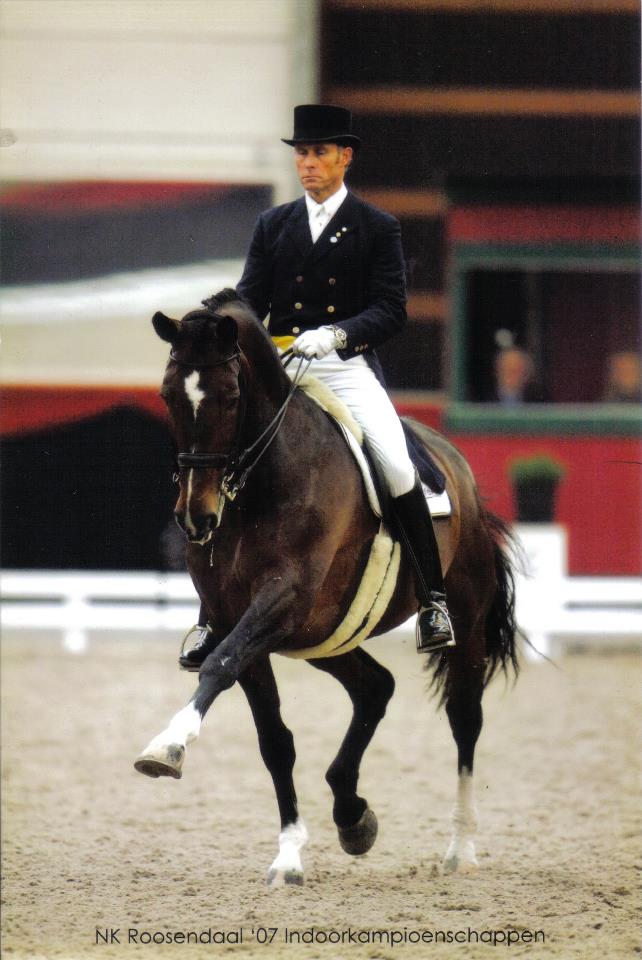 Once qualified, Marvin worked at a number of international dressage stables in the Netherlands, training and schooling a number of
horses from three year olds up to Grand Prix level, under the supervision of International trainer Ger Geertsen and International Grand Prix riders Rien (photo right) and Inge van der Schaft.
"During this time i became a convert to the sympathetic and soft method of working with the horses under their charge."
This method is unique in it's approach to training horses. The result is increased harmony between horse and rider and the subsequent improvement in the natural movement of the horse.